The Distillers' Art
an
exclusive collaboration

of CASK and CANVAS

As independent bottlers, we source the finest single malts and pair them with original art inspired by the place in which the whisky was created.
The Distillers' Art
The Story of Spirit of Art
The Spirit of Art journey is one that begins when we find a fine single malt to join our whisky and art collaborations. However, the journey only truly begins when the whisky is born.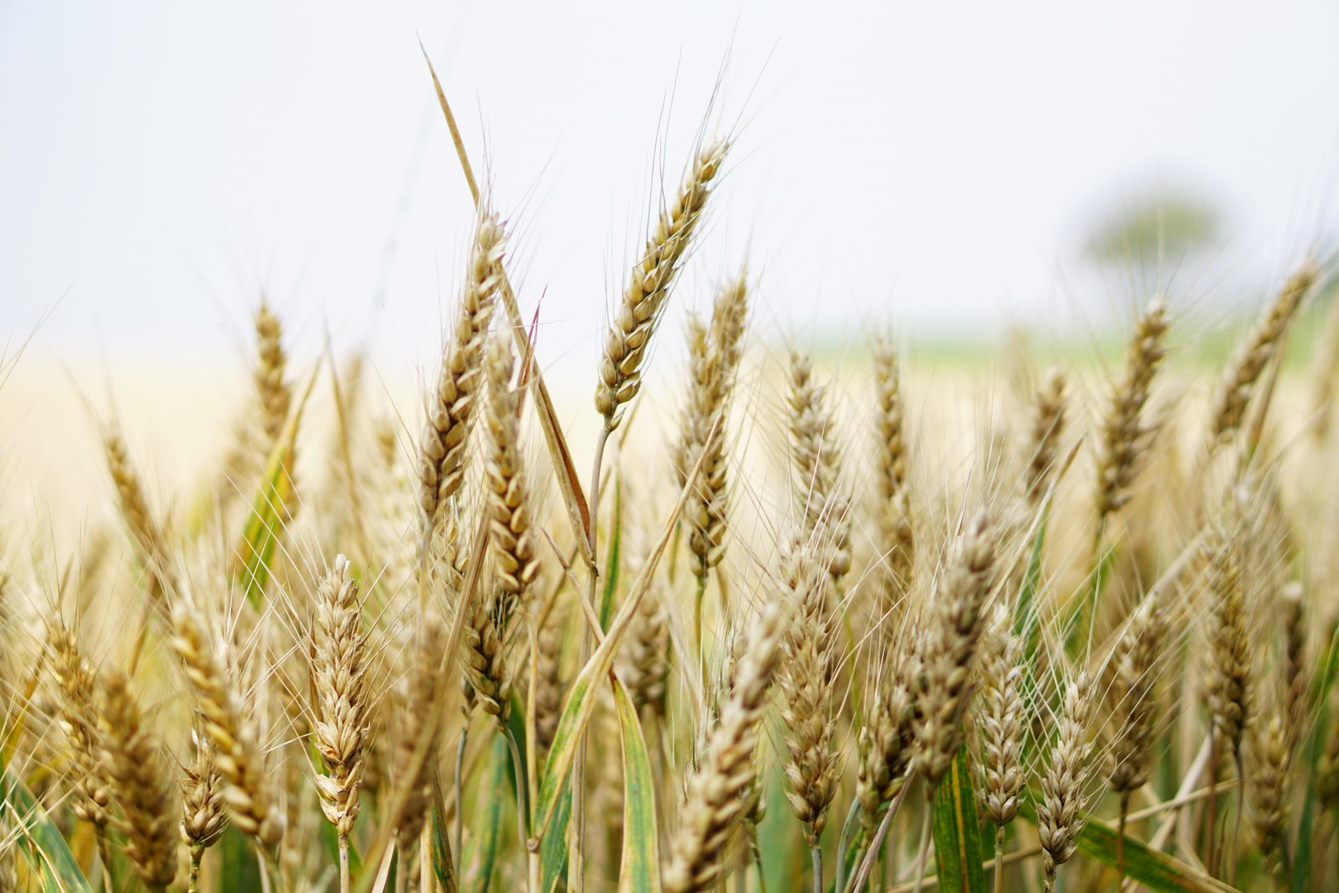 Malting
Barley is moistened until it germinates and releases an enzyme which begins to convert its starches to sugar.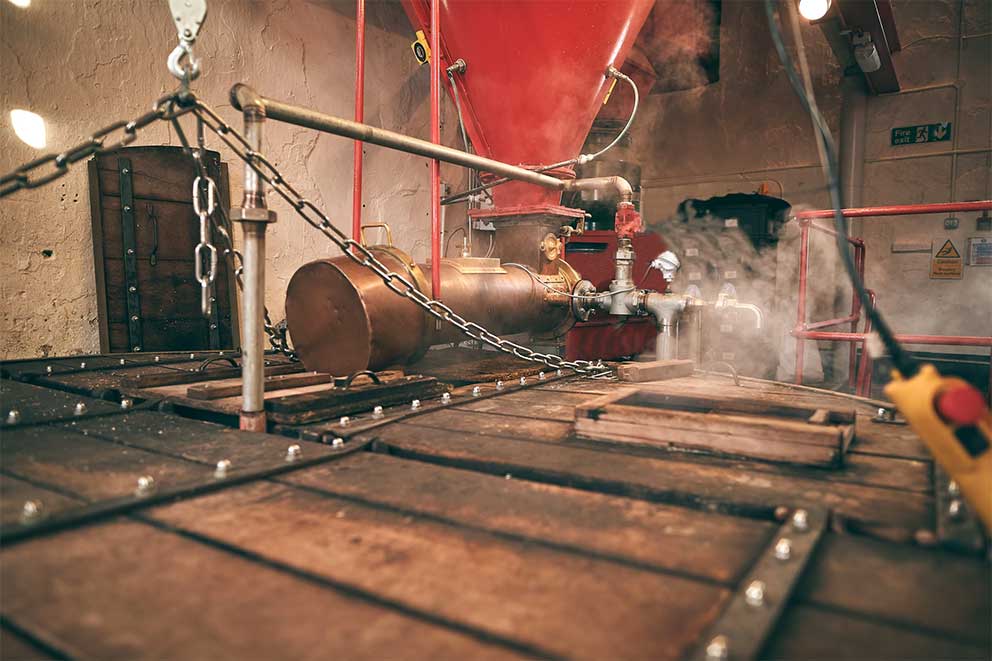 Mashing
The sugars are extracted before fermentation by mashing, grinding the grains in a mash tun with hot water.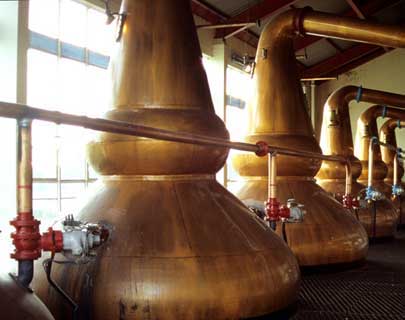 Distillation
Using copper and pot stills, distillation increases the alcohol content while ridding the liquid of any unwanted tastes or aromas.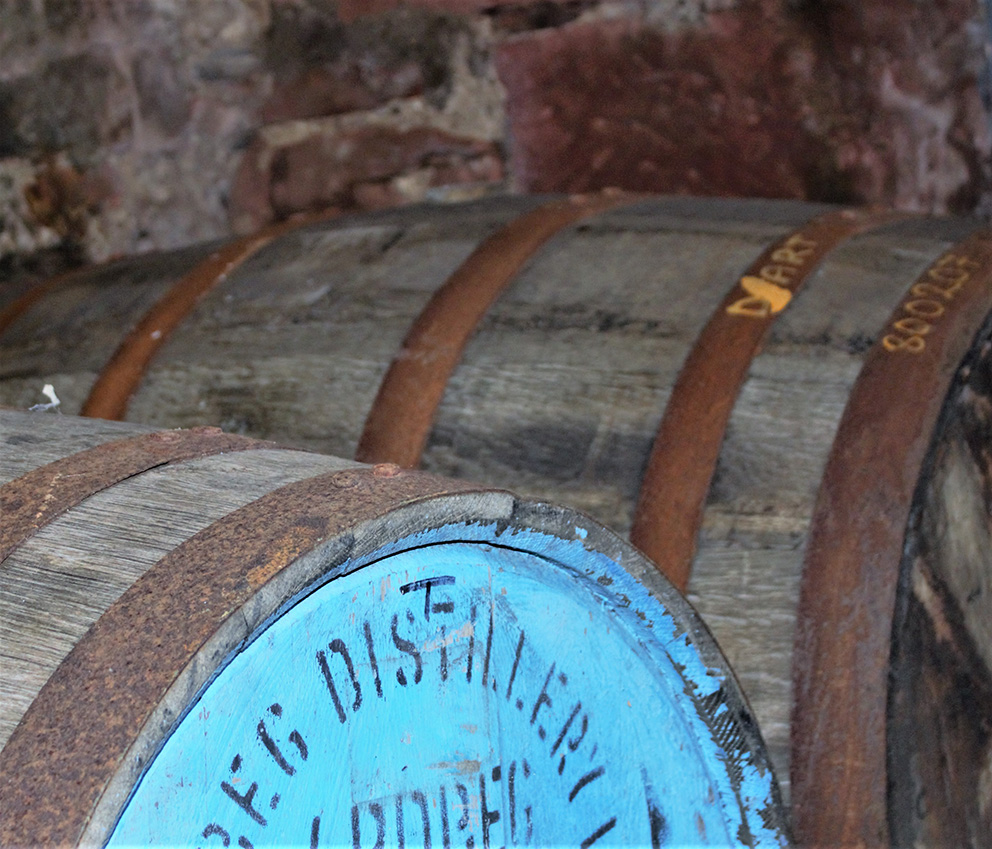 Maturation
The whisky is aged in an oak cask, usually bourbon or sherry, and stored for many years until it is ready to be bottled.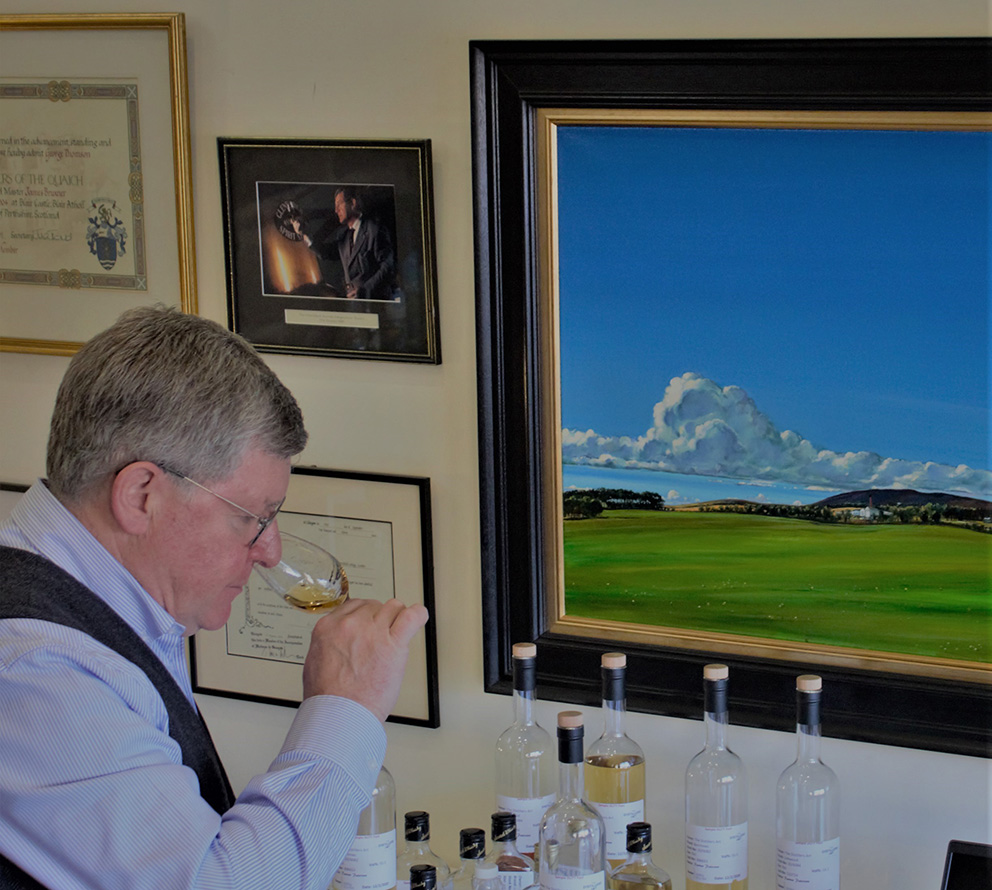 Procuring
With over 40 years of experience in the drinks industry, our whisky curator, George Thomson, carefully selects a cask of single malt for bottling.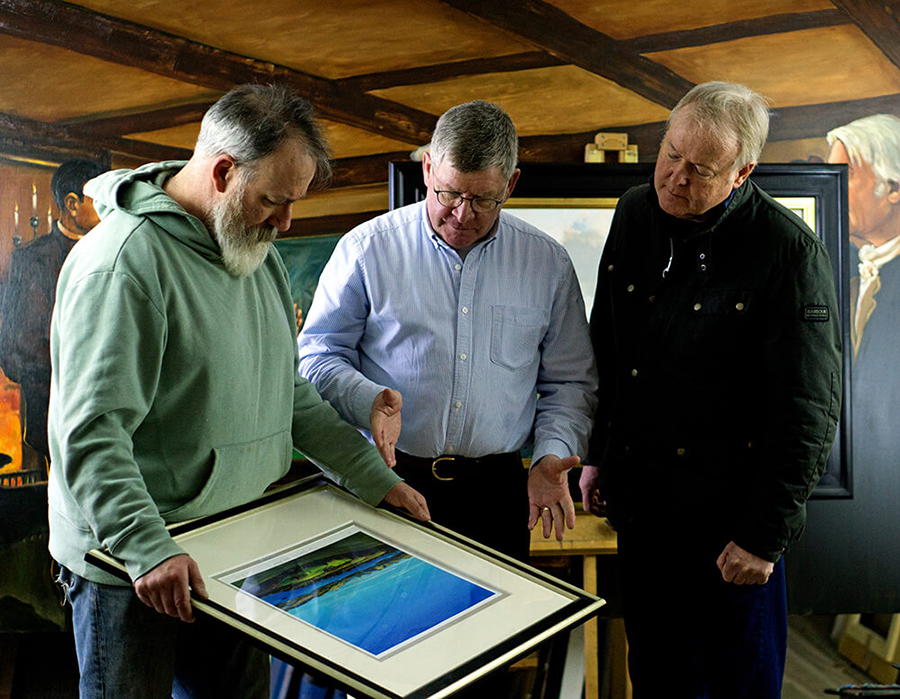 Choosing an artist
For potential Spirit of Art bottlings, our Commissioning Artist seeks an artist with a connection to the whisky and its origins.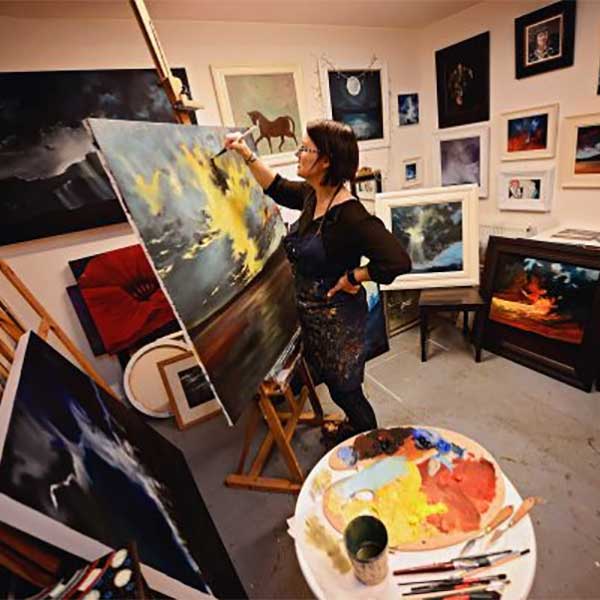 Artwork creation
An artist creates a painting capturing the character of the whisky and the place it was born.

Canvas to labelling & prints
We create the labelling for our whisky bottling using the artwork and a signed limited edition run of prints – the same number as the number of bottles from the cask.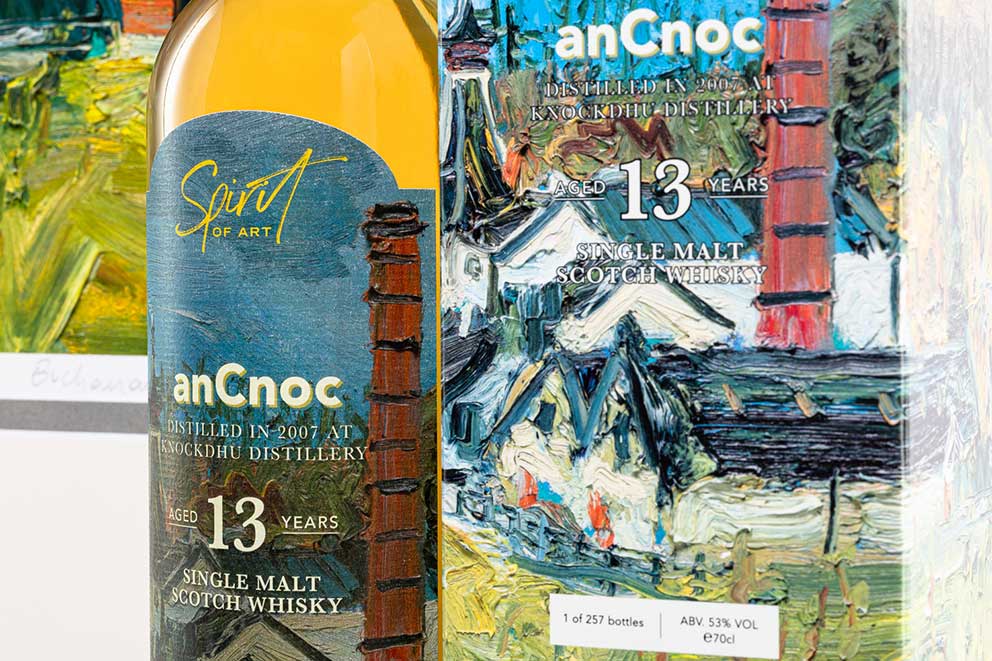 An experience like no other
Our Spirit of Art journey is complete through the bringing together of Cask and Canvas to create a unique whisky and art experience.
Stay in touch with our Latest Releases
Testimonials
I bought one of the Spirit of Art range as a gift for my dad. I liked it so much I ended up buying one for myself. Dad has Benrinnes and I have Linkwood which we are delighted with. A really unique gift.
Ross Kennedy
"Bought as a special gift…..so special that I kept it for myself and had to buy another one"
Gordon Duncan
"When I came across The Distillers' Art I was so impressed with their Spirit of Art range that I bought all 6! I am delighted with the quality of the whiskies and their complimentary art. The service was excellent from start to finish."
Mike Gordon
"I enjoyed the personal and friendly approach that Euan and his team offer. Their collaboration bottlings are a unique offering in a busy market place often with more style than substance. I won't hesitate to buy again!"
Chris Hales
"I received a bottle of anCnoc as a birthday present. I love the whisky. It's an exquisite fruity long dram and the stunning Stuart Buchanan print is the cherry on top."
Matthew W