Brian Mcfie
Written by Nichol Wheatley, reproduced here by kind permission of SOGO magazine
Growing up in the milieu that is the creative bit of Glasgow, you were always aware of musicians, writers, playwrights and artists, each of whom who traced their own orbit around the city. Some were moons and some were constellations, some were asteroids and some were like Planet Nine, huge dark objects in the hinterland.
"Miss America" by the Big Dish was an anthem at Glasgow School of Art when I was a student, and you could hear echoes of it in the songs that friends played at parties and in the protobands performing in the Vic. At art school you knew of the orbits of the people you liked and there were nights where you could even see them at gigs and gallery openings. However, as a newcomer to Glasgow, you always felt like a bit of an astronomer. You could see these folk but they were far out of reach. I knew of Brian McFie only as the guitarist in the Big Dish, and was gutted when I'd heard the band had broken up. But, convinced of my orbit theory I was convinced he would come around again in another band before too long.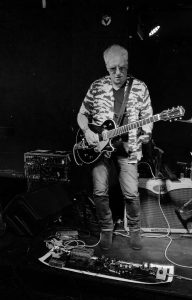 I didn't even know that Brian was a graduate of the art school and as I got enmeshed in my own growing up, I lost sight of him and of my career path. I graduated in Fine Art and stepped back into the fringes of the real world as a bouncer and a blacksmith.
When I eventually came back to the creative world I did wonder what had happened to him. The orbits always followed their proscribed pathways, but his was slower than I had expected. Eventually, we did meet, sitting at opposite sides of a table in Coatbridge in the autumn of 2013, to discuss the starting of a group called the Scottish Arts Council. I had started to see more of Brian's work through a mutual friend and greatly admired it, but hadn't made the connection to the musician I had idolized back when I was at art school.
Brian had been at the Glasgow School of Art from '79 to '83 at a time when the figurative painting of Wisniewski, Howson, Campbell and Currie were already starting to create waves. Glasgow School of Art had a proud tradition of drawing and painting and the influence of the teachers there at the time – Moffat, Cunningham, Gardner, Squire and Knox – ensured that figurative and landscape paintings was a vital part of the work the school produced. Brian had then joined the Big Dish and led the rock and roll life until 1990 when they split. He had remained in the musical world in various guises until 2006, when he circled back to his first love – painting.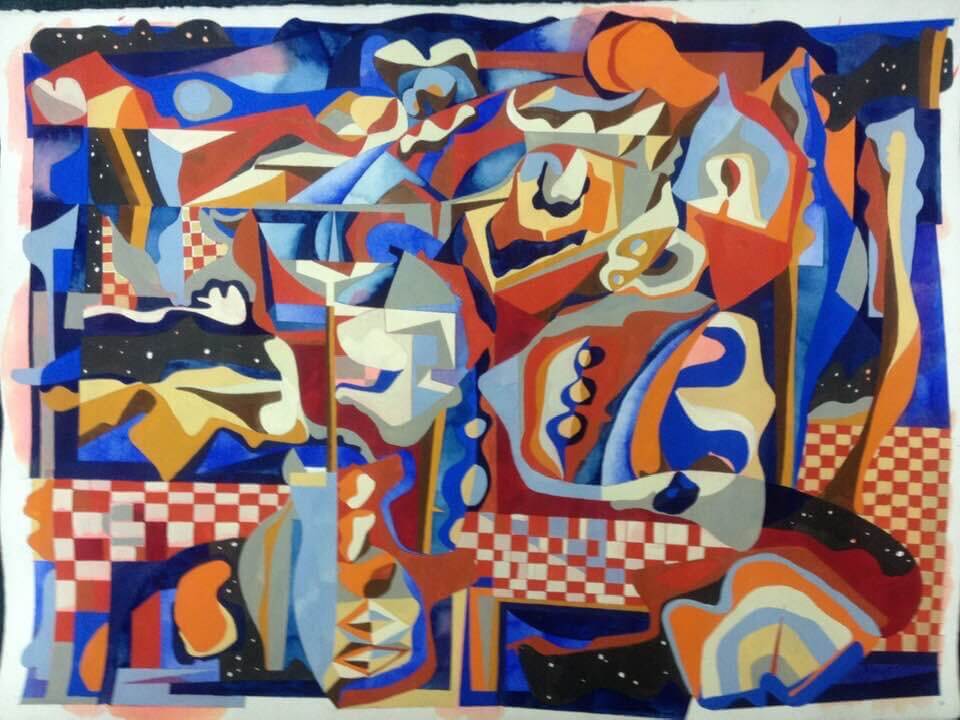 Initially, we didn't think many people would join The Scottish Arts Council – the name was tongue in cheek after the original holder of it changed their name to Creative Scotland. However, we started to organize events and I began to know Brian better. His Klee like abstracts fascinated me; in fact, I was fascinated by almost everything about him. He seemed to know every creative in Glasgow and everyone seemed to know him too.
In 2013, when I worked with Paul Buchanan on Kelvinhall Station, the subway stop he'd been commissioned to decorate, I was struck by the number of musicians I spoke to who talked with such respect about Brian. At this point the only other polymath I knew was Alasdair Gray. Brian was fundamental to the Scottish Arts Council group; indeed he has been one of its most influential members continually exhorting us all to look at the great history of art that is around us, whilst not suffering fools – gladly or otherwise. The Scottish Arts council now has over 9000 members.
Since 2013 I've been getting to know Brian's work better, and his inventive mix of figurative and abstract work. His paintings demonstrated a huge range of techniques and approaches. Some were highly coloured, meticulously crafted geometrical abstracts with a tension, an edge. Others were wild, energetic and slightly imposing, displaying the vigour and vitality of Pollock and De Kooning. A superficial look at these works could have led to the conclusion that they had been produced by two different artists. However, closer inspection revealed the same attention to craft and skill, the same intuitive gift for composition, a line that ranks alongside any of his contemporaries and a truly sublime ability to balance colour and tone.
The mix of the abstract and the figurative at first seems incongruous. In his figurative work there are delicate drawings at the Falls of Clyde. He draws inspiration from the landscape immediately surrounding his home in the South side of Glasgow, from the Scottish islands, the shores of the Forth.
He is often out in the landscape pursuing the plein aire tradition. His outings have resulted in a set of pastel and pencil landscapes which, at first glance appear representational and traditional in their approach. However, as with Brian's abstract work, closer examination rewards the viewer with a rich and varied range of mark making and use of colour, which clearly derives from his abstract work
In fact, the more one gets to know Brian's work, the more it becomes apparent that the abstract drives every element of his output. In his mind, the subject, a field, a waterfall or a person sitting on a train, provides stimulation for the creation of a set of abstract marks on paper or canvas. The poetry and beauty he strives for is primary, representation may or may not appear. Some of these marks may make abstract compositions. Some of these marks make representational images.
Recently there has been even more synthesis of these two seemingly disparate approaches to the production of his abstract work, seamlessly and poetically combining tight, structured drawing and careful colour placement, with a series of gestural and expressive painting marks. These marks and decisions look random, but it is a randomness born out of hundreds of hours of drawing and painting, refining a craft, developing a creative intuition. The long hours of observation and drawing of what he sees has a direct effect on his abstract marks.
In late 2015 I saw his exhibition at Summerlee industrial museum with Heather Manson. The remembered drawings of his Monklands youth were both magical and touching on abstraction. They were in many ways linked to both his figurative work and have directly led to the abstract work that he showed at Citizen M in September 2016. Here, in the show named "Astronaut" you can see Brian breaking new ground. The show is dedicated to his father who passed away earlier in the year. The work is very strong and I was fascinated to hear who had been buying the work.
On the surface, the "Astronaut" paintings are bright, decorative pieces, vibrant and bristling with energy. However the more that you study these works they reveal a more brooding and tense presence. Seemingly random shapes take on the appearance of figures; colour combinations evoke the semi-rural and industrial landscape of Brian's Monklands homeland. Although composition and mark making retains primacy, there is always an underlying narrative waiting to emerge and often that narrative is unsettling and uncomfortable.
However in this new work there is a sense of ease in his mark making, and a sense of space which is interesting considering the abstract nature of the work. This is clever stuff. It demonstrates real craft – something which Brian is passionate about and committed to developing every day.
The orbit continues. Brian is slowly emerging into the light. Perhaps he is not an asteroid, perhaps he is a comet and his just beginning to truly shine.
Summary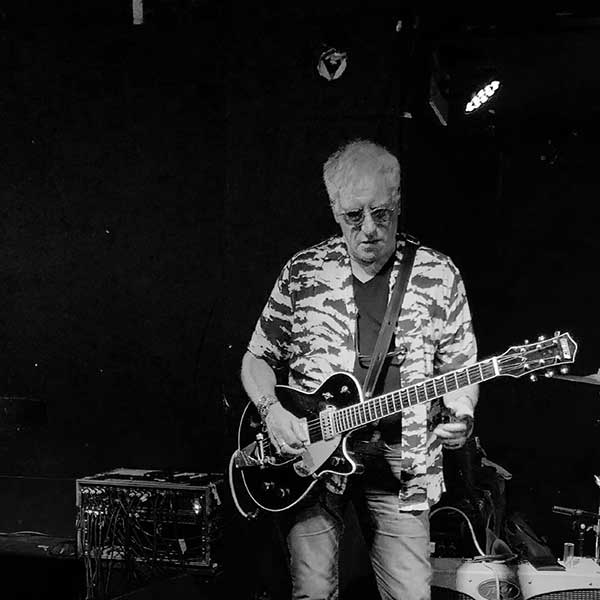 Article Name
Author
Publisher Name
https://distillersart.com/
Publisher Logo