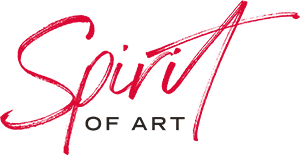 I am delighted to have been given the task of writing our first sales blog post. Something that I hope will help to keep you informed of the inner workings of our business, highlight what has been keeping our team busy and to inform you of the exciting new casks and art that we are bringing together for our "Spirit of Art" range.
Our first six months running the business have been a myriad of planning, establishing processes, talking to potential customers, and tracking down the finest whiskies and artists. We hope this will help our brands to deliver something new and unique in the well-established single cask malt category.
In these uncertain times it is rightly at the forefront of all our minds to keep our families, friends and colleagues safe and ultimately this has changed the way that most of us live our lives. Grand plans of travelling the globe to sell our wares are now a distant memory and adapting our business to deal with these challenges will, I am sure, mean some long days and sleepless nights for the team.
These circumstances did however get me thinking about what we feel sets us apart. Limitations on visitors from around the world coming to Scotland to explore distilleries and travel around our glorious country have been put on hold for now. What we hope to offer is a glimpse of what you are missing by sending it to you.
Our bottlings contain a limited-edition print of an artwork we have commissioned which provides a link to the place where the whisky is produced. Beautiful landscapes of Islay (Caol Ila), Ben Rinnes hill (Benrinnes) and the Spey (Linkwood) capture the essence of each whisky brand's provenance and vitality and create the bridge between the cask and the canvas.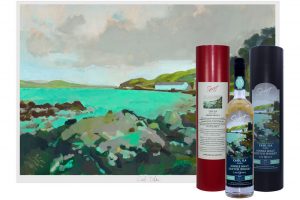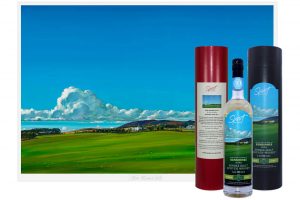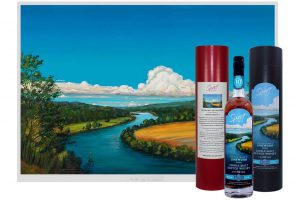 I know it is not the same as the real thing and I very much look forward to having you back but for now we hope that your art print hanging on the wall will help to evoke a connection to the place whilst accompanying your carefully selected dram.